Error: API Error Code: 191 API Error Description: The specified URL is not owned by the application Error Message: redirect_uri is not owned by the application, means your link have space, example https://dl.dropboxusercontent.com/u/235217850/facebook%20app/make%20nonsense/make-nonesense_tab.html,  remove %20 and add space here
Log In to Facebook as a Facebook Developer,Visit https://developers.facebook.com/apps.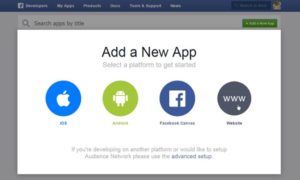 Click the green '+ Add a New App' button from the top right-hand corner. Then choose the 'Website' button at the far right.
click on the 'Skip and Create App ID' button at the top right.
provide a 'Display Name,' which is what your "app," or tab, will be displayed as on your Facebook Page.
Select 'No' for the question about test versions
choose 'Apps for Pages' as the category,
Once in your App Dashboard, click 'Settings' in the left-hand navigation; then click the '+ Add Platform' button to start configuring your Facebook Page tab.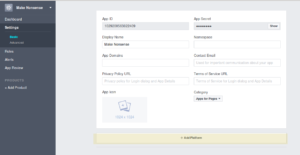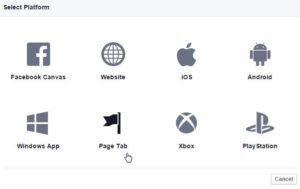 select 'Page Tab' as your platform.
When you're done editing the contents of this section, click the blue 'Save Changes' button at the bottom right.
Add Your New Custom Tab to Your Facebook Page
http://www.facebook.com/dialog/pagetab?app_id=YOUR_APP_ID&next=YOUR_URL
Replace the parts in the URL above — YOUR_APP_ID and YOUR_URL — with the 'App ID' found in the basic settings for your app, and your 'Secure Page Tab URL.'
example: http://www.facebook.com/dialog/pagetab?app_id=1029200563822409&next=https://dl.dropboxusercontent.com/u/235217850/facebook app/make nonsense/make-nonesense_tab.html
Once you have your URL, visit it in your browser. When you do, this will pop up
Then click 'Add Page Tab.'